Never has a hashtag been more accurate than for this gem from Hines & Harley. It's a lot to live up to but I was indeed Groomed By The Best. Let's rewind though, being in the entertainment industry I am certainly no stranger to grooming and do love a good mani, facial, pedi and even a wax. Facial hair has been a new addition to my persona this year due to it being required for a character, so some beard grooming was on the cards as well. It was with much excitement that I was invited to try H&H's full grooming experience.
So after a great early morning workout, I headed out to the leafy suburb of Parktown to start my grooming journey. H&H is located in a beautiful old residence with ample secure parking on the premises. Walking through the door, I was warmly welcomed by the bubbly Angy who immediately quelled any of my anxieties. What a place H&H is. I felt like I had walked into the ultimate sophisticated man cave. The interior oozes masculinity with plush leather sofas, heavy wooden fixtures, cameras from bygone days and displays of perfectly placed grooming products. I was offered a drink and the double espresso delivered the perfect kick to start my experience.
Terry then joined me with a tablet in hand to ensure everything was tailored to my needs. Something which is quite necessary given my rather uncommon allergy to lavender. Terry treated this rather seriously as she explained that she would need to source an alternative wax. As luck would have it, all their waxing products contain lavender. Within minutes, Terry had sourced a "safe" product for me, however, I would need to return for the wax the next day. Thus turning my H&H experience into a two day treat!
Terry settled me into the most comfortable chair and with natural light pouring in it was time to relax with a full facial. She got to work and explained every step of the process and answered all my questions. With Terry's amazing touch and soothing voice, I felt the stress draining from my body.  Angy then joined to start the manicure and between the two of them, they knew all the right buttons to push to almost send me into a deep slumber.
Once the facial was almost complete, Terry set about getting my facial hair in shape. She checked with me at every step exactly what it was that I wanted. We settled on what Terry termed designer stubble as this would bring things back into good shape and condition. With beard and moustache groomed to millimetre perfection and facial complete, I could feel my skin glowing as Terry rounded things off with a very relaxing scalp massage. By now Angy was complete with the manicure as well and my hands felt and looked amazing.
Day one was rounded off with another espresso and water and a good chat with Terry and Angy.  It is so refreshing to talk to staff of any business who clearly love their jobs and are passionate about what they do.
Returning the next day, I again started with my mandatory espresso and a good long chat with Jared, the owner with the most perfect moustache, about his brand, his products and about grooming in general.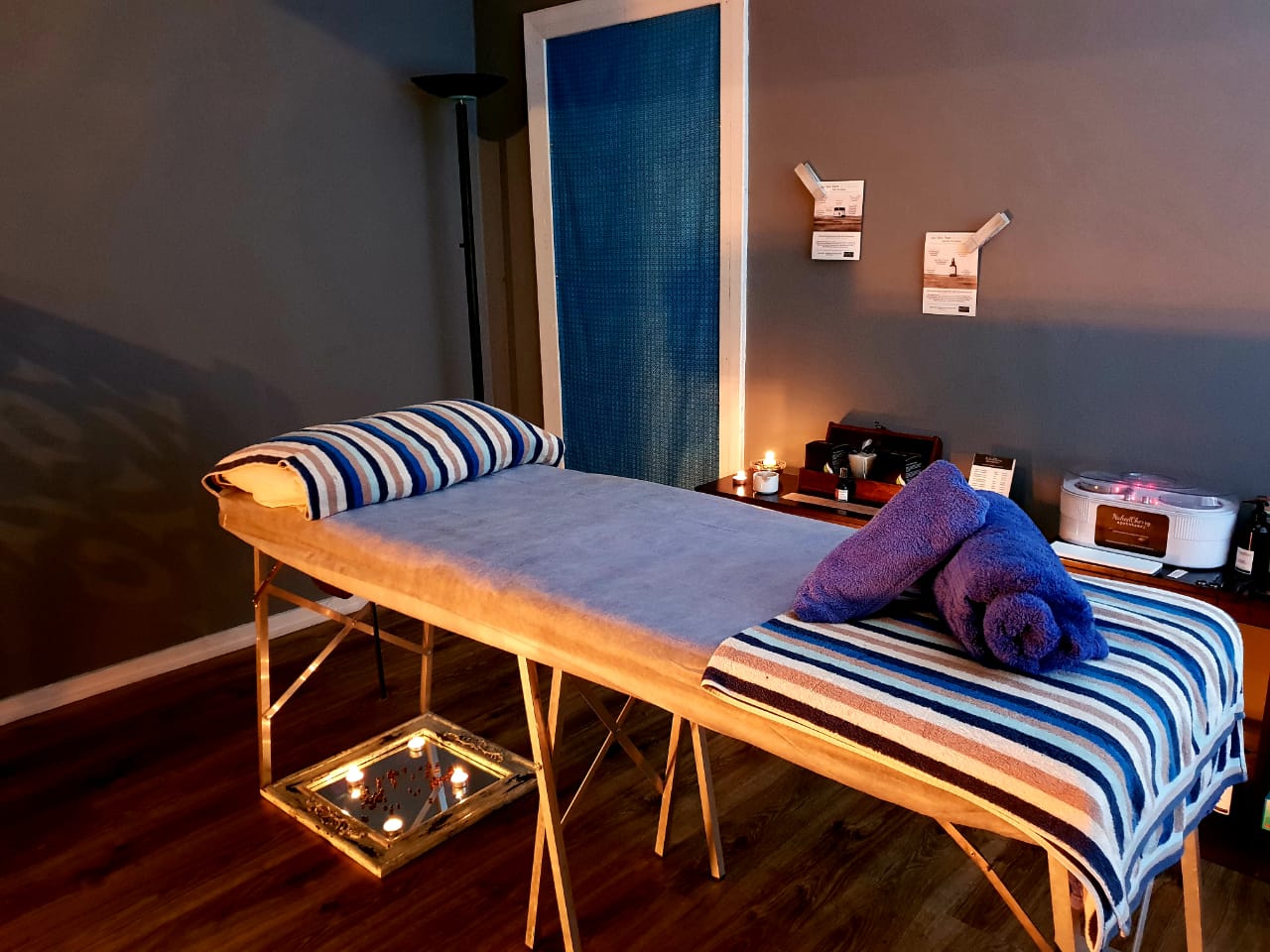 Entering the waxing studio, Terry asked what music I preferred, this made a significant change from previous waxing experiences. The key to a pleasant waxing experience is largely made up of distraction so that you are not thinking too hard about where the next bit off hair is going to be removed from. Terry is a master at this, we spoke about everything and how she became involved in the Hines & Harley brand. Terry was wonderfully gentle and efficient. By the end of the waxing session, I was feeling ultra-smooth with little to no irritation.
Terry explained the dos and don'ts for the next 8 hours which included no heavy exercise and we laughed with me informing her that that had already been completed for the day. I then had a delightful gin and tonic waiting for me when I returned to the main area, and talk about attention to detail, this refreshing drink was served with moustache shaped ice cubes, what a fabulous touch.  Terry joined me in the garden area and while I sipped on my G&T we discussed the vision for H&H going forward and without giving too much away let me say that rightfully so there are plans afoot for an exciting expansion. Then after a little Rocky Horror discussion and sing along with Angy and Terry it was time to be on my way, groomed to perfection and feeling a million dollars.
As the great Gordon Ramsey is often heard to say, "Let's get one thing straight", the stigma of male grooming is long gone but in saying that it is still crucial to put the guys at ease and give them an appropriate space and atmosphere to be groomed in and Hines & Harley has perfected this! Their professional environment, the masculine atmosphere, the world-class and most importantly the highly knowledgeable, professional and personable staff all create the perfect grooming and pamper experience.  I highly recommend that you give H&H the opportunity to show you exactly what they can do for you. There is no doubt that at Hines & Harley you really are #groomedbythebest!