Our ancestors used to call it the food of the gods, some called it liquid gold, and they all bowed to the amazing taste of this incredible product. Centuries have passed, but something remains the same: we still adore the variety of divine flavors of honey and take advantage of its beneficial properties for improving health. This is a generous gift of nature, the properties of which can be brought to perfection with due care, passion, and diligence. This is how the famous Manuka South Limited Reserve Collection, this year's winner of Luxury Lifestyle Awards in the category of The Best Luxury Honey in the World, was created.
Manuka South founders, Rob and Lynda Haines, have been sharing the gift of good health since 1988. Borne of their shared passion for producing health food products handpicked from pristine New Zealand lands, their 100% New Zealand-owned family business has fast become a leader in providing premium quality bee products to the world.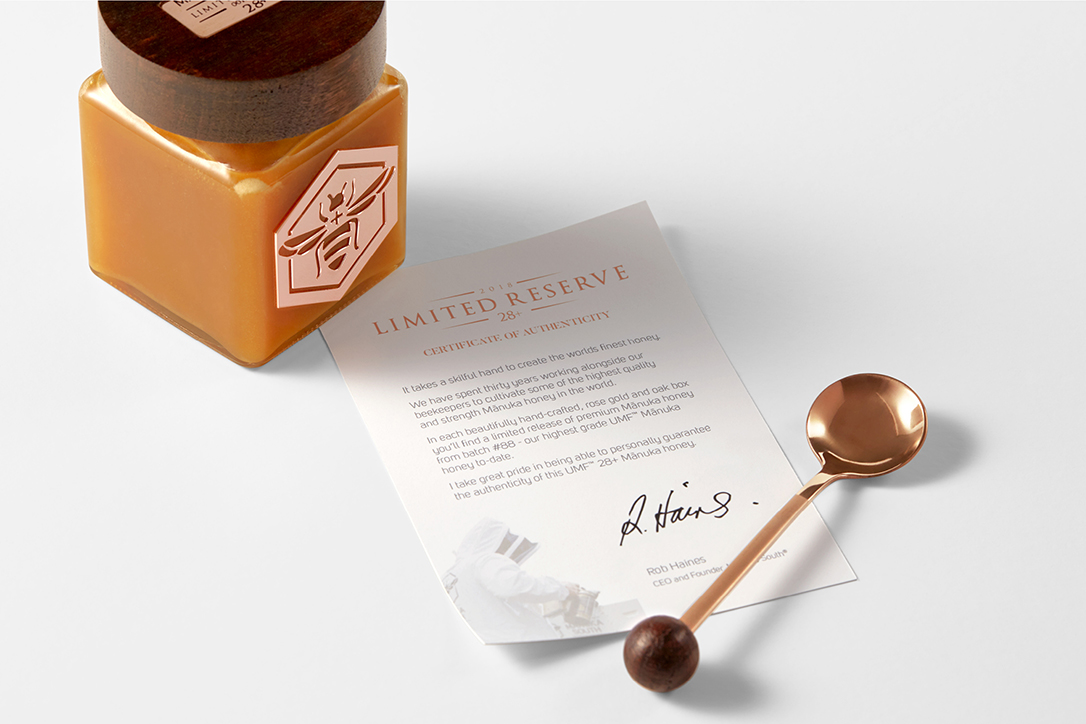 For over 30 years and four generations, this family business has created a stunning range of products, using bee product as one of its key ingredients. In order to create the award-winning Manuka South Limited Reserve Collection, the Haines family works with beekeepers from all over New Zealand, and only the finest quality available is hand selected for the premium product range.  The technical department uses multi-lab testing processes to guarantee that reliable data is collected. All products are independently tested at International Accreditation New Zealand (IANZ) and UMF® accredited laboratories.
The unique cellaring of the premium range of honey enables the UMF properties of the Manuka honey to thoroughly develop and ensures the perfect preservation of the natural enzymes found in raw honey. The product is processed, packaged, and dispatched in New Zealand and shipped across the globe. Each vintage and region are different, and the selection process allows the manufacturer to emphasize the individuality of the vintage. This is what distinguishes the Manuka South honey and gives it its hallmark complexity, integrity, and consistency.
"We are honored to be recognized by the respected Luxury Lifestyle Awards experts as a producer of one of the best honeys worldwide. We strive to create premium products without compromising on quality, always seeking to create the highest standard available and sharing the gift of good health with the world," said Rob Haines, CEO and Founder of Manuka South.
The bespoke Limited Reserve wooden case is individually handcrafted in New Zealand. The inspiration for the packaging comes from the humble hive with its wooden frame and honeycomb pattern.